Legends of Canadian Motocross gratefully acknowledges the contributions of all those who support our goals to preserve the history of Canadian Motocross. Thank you to all the private and corporate sponsors whose contributions have made it possible to create and maintain this collection of Canadian Motocross history.
Visit our sponsors by clicking on any logo
Legends of Canadian Motocross would like to
recognize the individuals who have been instrumental in creating and maintaining this website by their contribution of funding or services:
CORPORATE MEMBERS


Become a
Corporate Member and show your support to the preservation of Motocross history in Canada.
Contact us at info@locmx.com
EDITORIAL PARTNERS


We would like to recognize the publications, print or web, that continue to report on the action on and off the track. Without them the sport would not survive. Many of the biographies and stories published in LOCMX were first published by these publications and are included within this website with their permission.
AFFILIATE SPONSORS


Thank you to all of the organizations that also are dedicated to preserving our rich motocross history and those that make it happen.
MEMBERS IN GOOD STANDING


Become a Legends of Canadian Motocross member by donating through the store. The cost to keep
this website active and up-to-date is reliant on your support.
Basic yearly membership can be yours for as little as $25.00. If you'd like to donate more, please look through the store and pick from the many items we have available for higher donation amounts. Just hit the "Donate Now" button. Thank you for your support.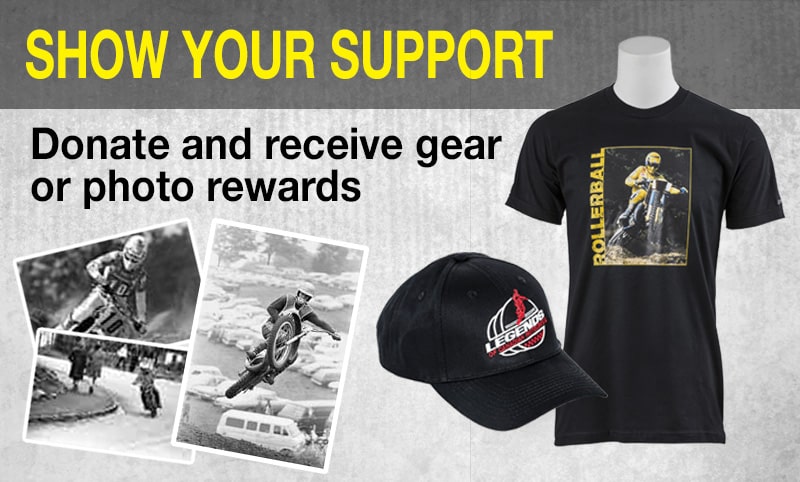 If you and your company or organization would like to explore the range of opportunities offered by an association with LCM, we invite you to contact us at info@locmx.com